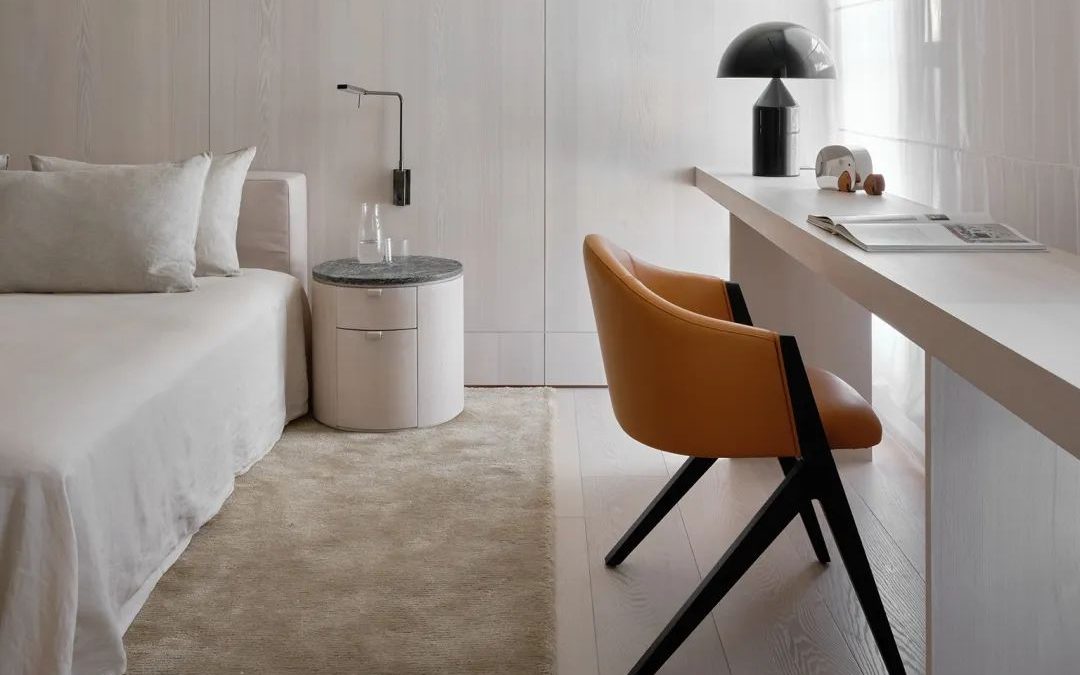 Best minimalist apartment designs in black and white
Design studio Lawless & Meyerson created a home that resonates for the owners with a lasting sympathy, where the combined warmth of neutral tones and textural elements add a subtle cultural and minimalist feel to the feel of their desired home.
The 350-square-meter apartment spans an average home in scale, taking up an entire floor. Combine luxurious decor with an open lifestyle.
Minimalist Kitchen & Dining Room
The dark and emotional palette of wood and stone is expressed through the integrated joinery and kitchen space – both of which are places of gathering and preparation in the interior space.
The central island is clad in stone on either side, with aligned joinery front and rear. It is ensured that the overall form remains prominent and integrated, while the comfort is just right on display.
The Rakumba Typography pendant sits above the dining area as a sculptural addition that draws the eye upward. Flexibility is key in home space planning to allow for large and long gatherings. A black dining table with black chairs creates a unique atmosphere.
Minimalist style living room
The living room features a custom marble coffee table and Maxalto Simplex F sofa. The wood-colored TV background wall hides the TV well, keeping clutter to a minimum.You can buy minimalist lamps to match your living room.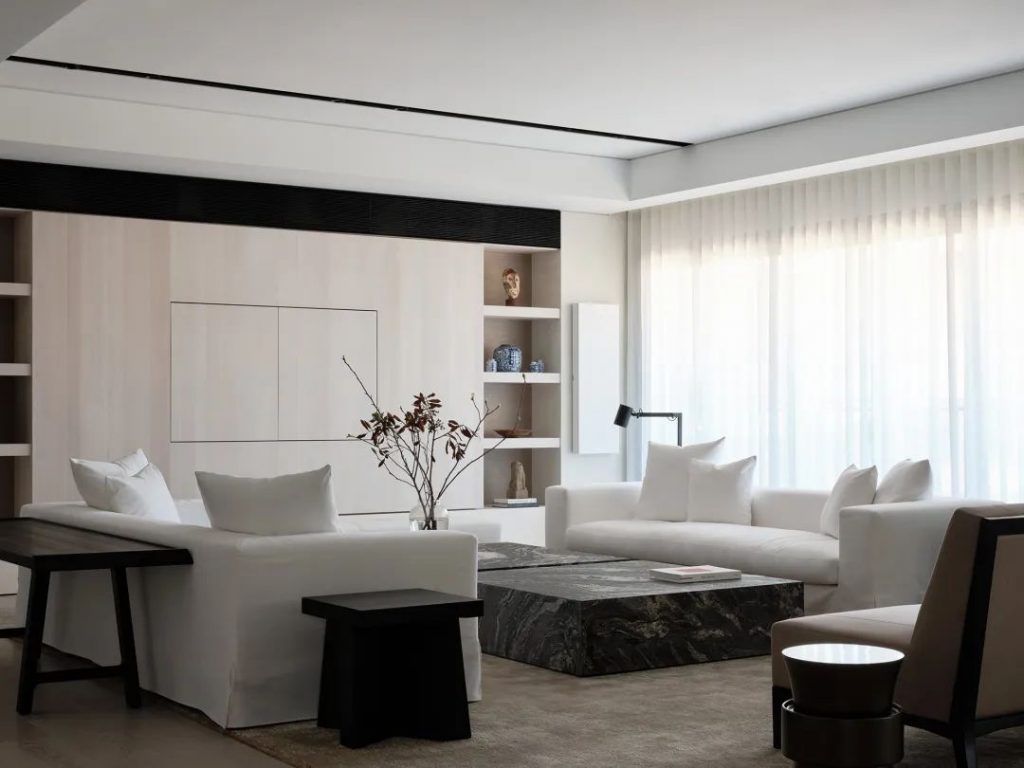 master bedroom
The master bedroom still follows the color principle of black and white. The black frame design of the bed seems to be suspended in the air, simple but interesting.
The mirrored corner features the Living Divani Nina stool. Marble countertops connect the wardrobes on both sides, making the most of the space.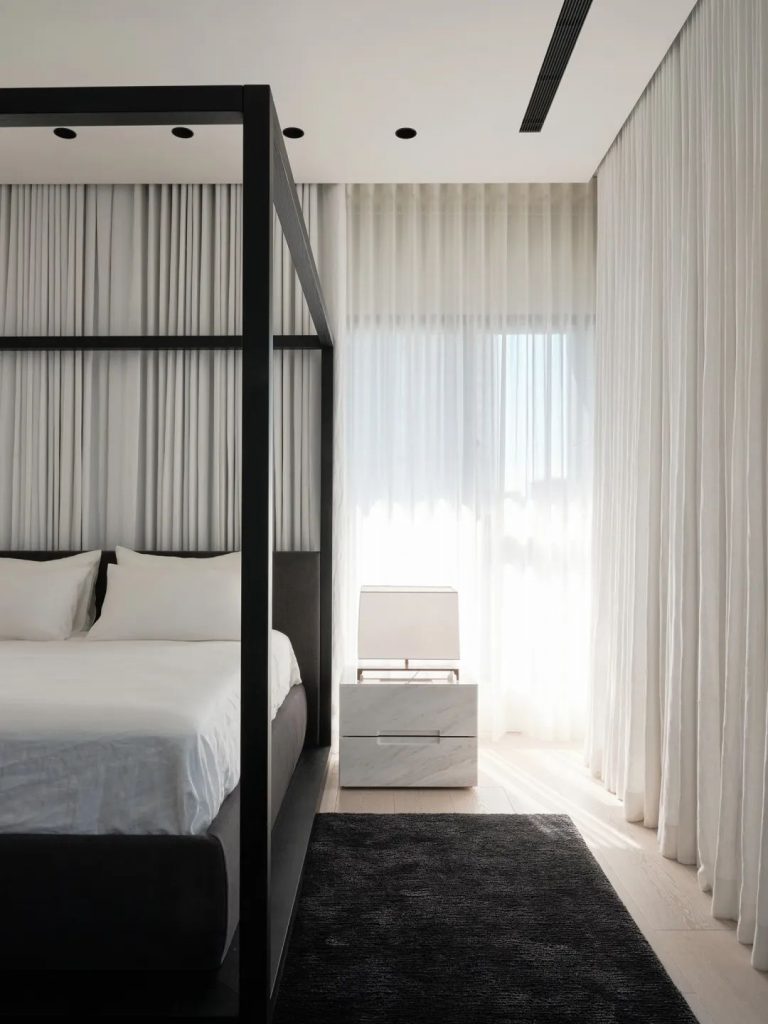 Master Bathroom
The bathroom adopts the separation of dry and wet, with a large area of ​​white and black geometric lines, echoing the color tone of the entire home. The sliding door shower is simple and elegant.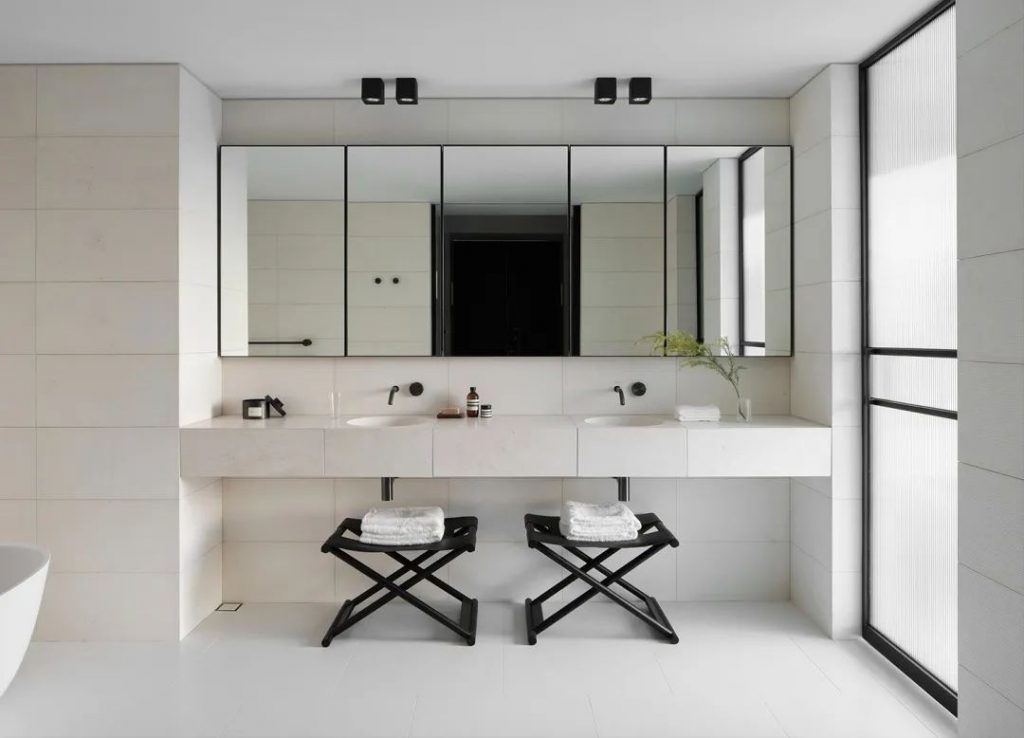 Cloakroom
A small walk-in closet is divided into multiple storage areas, and items are neatly listed here for easy access by the homeowner.
In another corner, a huge full-length mirror is printed into the eyes, visually magnifying the cloakroom. Knoll Platner stools, diffused warm light spotlights, and warm wooden floors combine the coolness of the interior.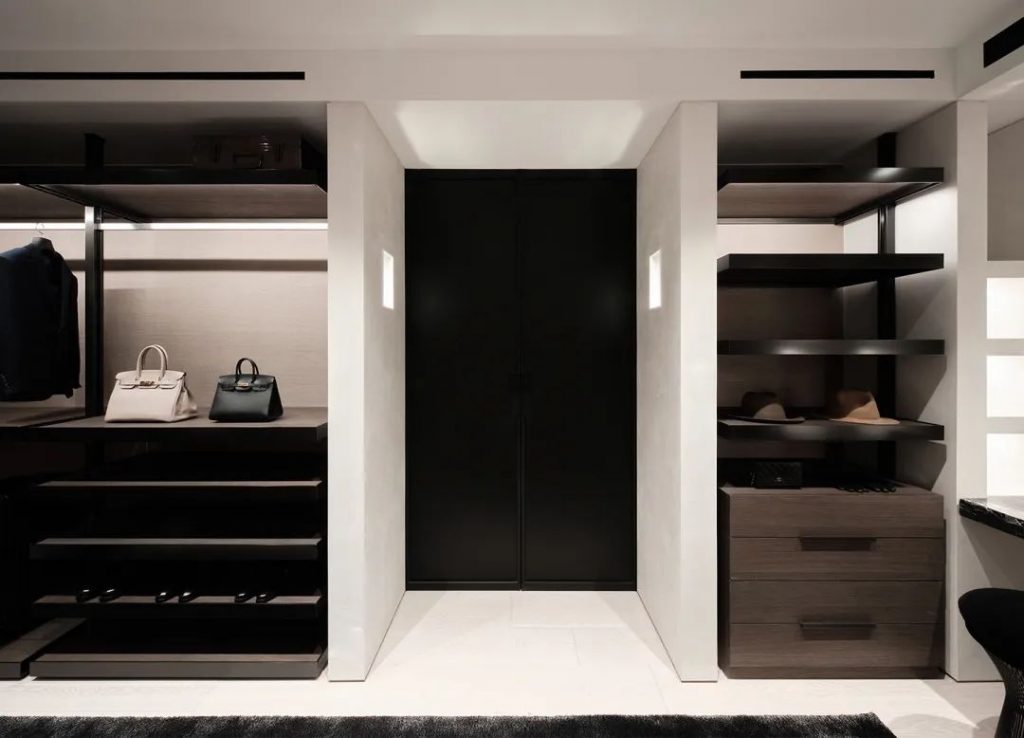 Second Bedroom
At the entrance of the bedroom, clean lines run through the entire vertical and horizontal, expanding the perception of the space from the inside.
The second bedroom features Viabizzuno Roy wall sconces, a palette and combination of linear elements that fill the bedroom with a natural and organic feel.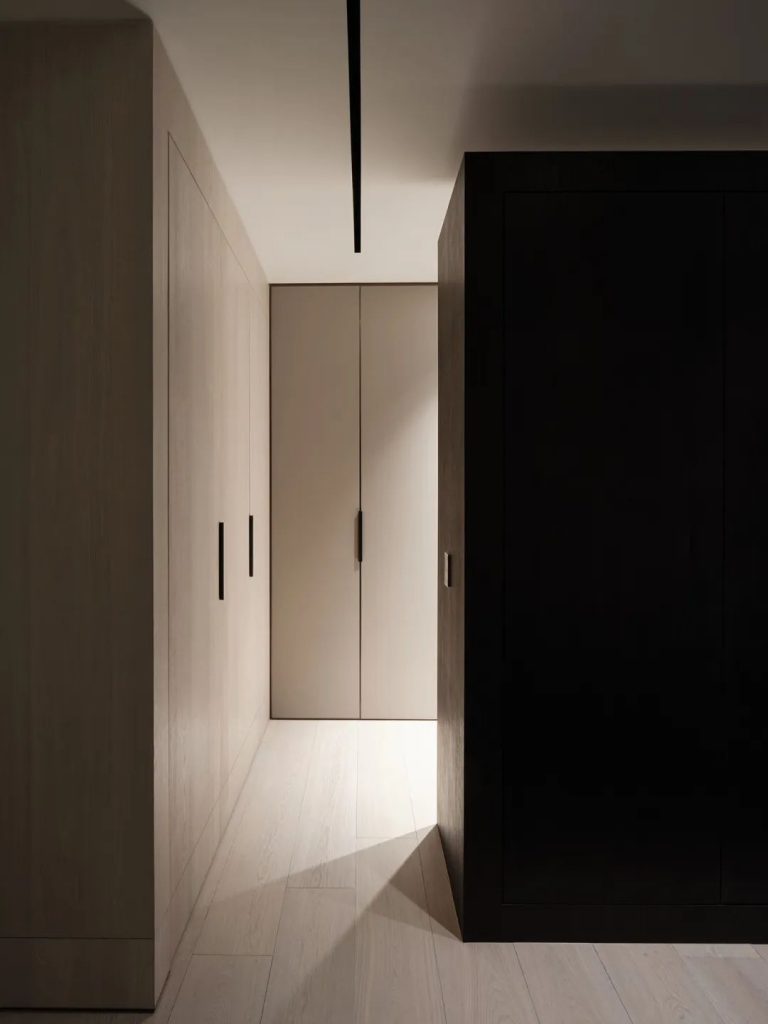 Guest Bathroom
The guest toilet is brightly lit. The internal washbasin and mirrored cabinets all adopt the Founder style. The shower room is clearly laid out and functional.