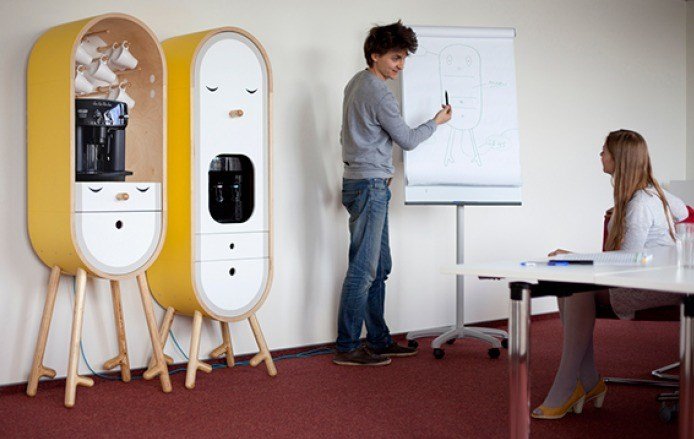 4 Incredibly Creative Furniture
Standing in front of a household product, you may be attracted by the appearance of an item without even knowing what it is. It is precisely these creative homes with beautiful skins and interesting souls that add vitality to the home and make the small home warm and modern.
1.LOLO Micro Kitchen
Aotta Studio, a Moscow-based furniture design studio, has designed LOLO, a tiny capsule-like kitchen that holds all the utensils you need, so you can have a mini pantry in your suite, studio or office.
Aotta Studio was founded by Tanya Repina and Misha Repin, both of whom believed it was important to have proper rest while working, so they designed the micro kitchen LOLO. In addition to the oval appearance, LOLO also has eyes, beaks and bird feet, which are very flattering.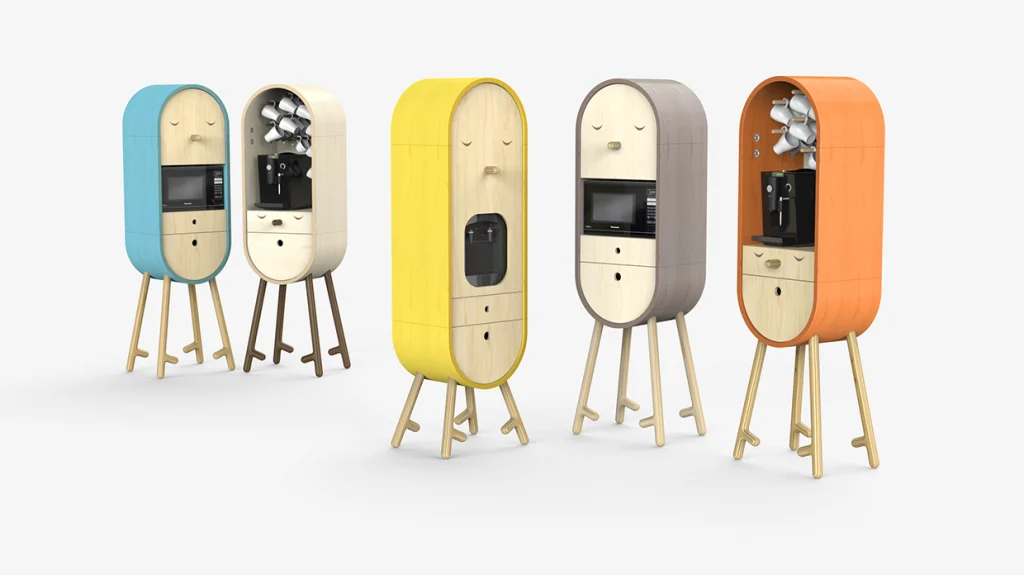 It has 2 to 3 cabinets of different sizes, allowing people to combine different compartments according to their needs. There are also dividers in the drawers so you can easily sort utensils and snacks.
LOLO can have more than ten different variations, ranging from bottled water dispensers, microwave ovens, to small ones like biscuits and snacks, which can be perfectly stored. It adopts an upright design, can be moved at will, is extremely mobile, and takes up little space. If there is a mini pantry in the office, maybe it can reduce stress and improve work efficiency for office workers!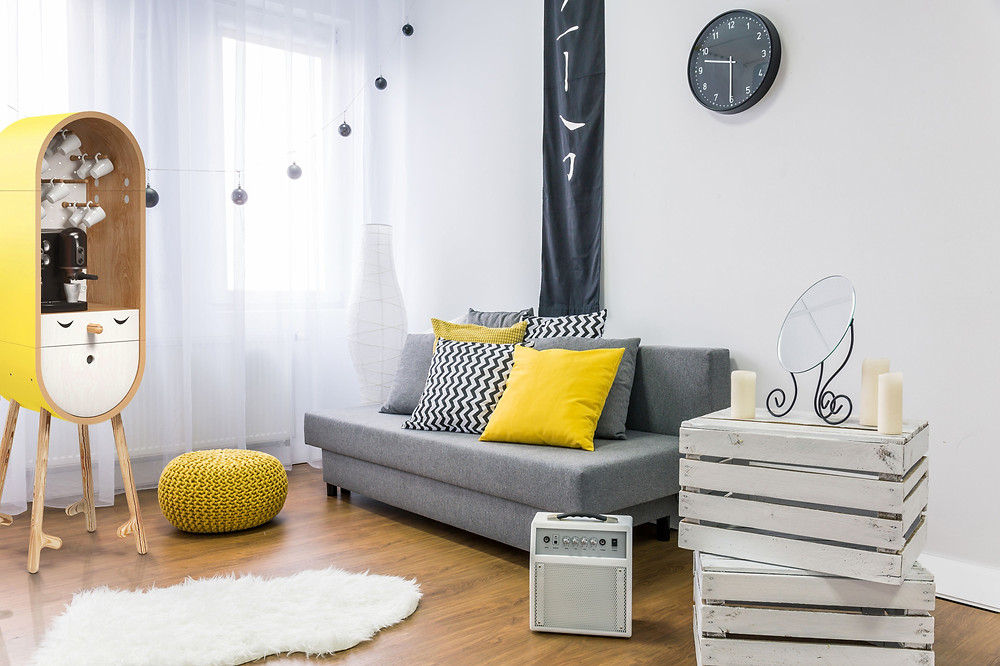 2.Geometric chair
There are times when we need a quiet and private space. MZPA Design has specially designed a private seat with a geometric capsule shape and a high degree of privacy. The closed space design allows users to temporarily get away from the noisy external environment and enter a relatively quiet and undisturbed private space.
The interior features ergonomic cushions, storage pockets, LED lights, USB charging, an iPad stand, a speaker system, and even solar panels.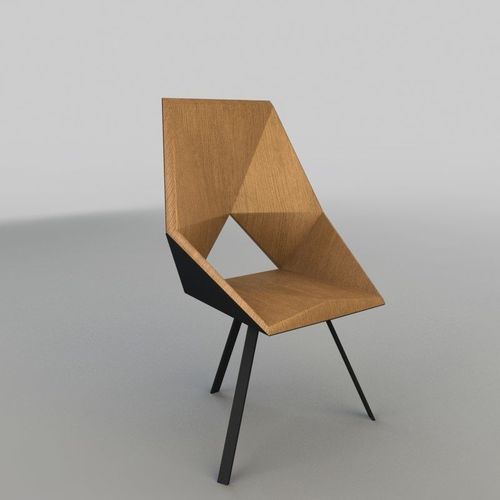 3.Portable Coffee Table
This is a portable coffee table with a handle that easily moves the table where you need it, assembles in five seconds, can be disassembled at any time, and is easy to store.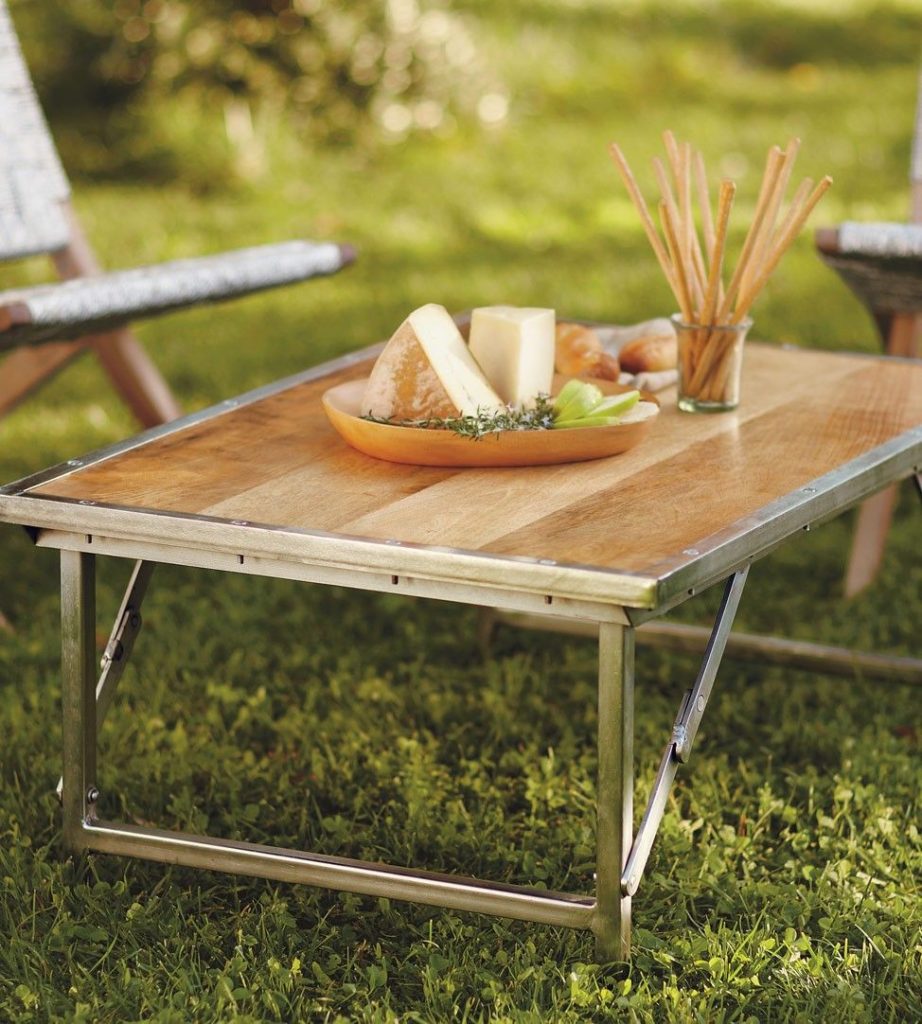 4.Detachable coat rack
With a few simple splicing sticks, you can DIY a natural and fresh solid wood coat rack.
The designer felt the cumbersome and boring installation of flat-packed furniture. He was fond of classical furniture. He got the craft inspiration from the mortise and tenon structure of traditional Chinese furniture, and designed this minimalist coat rack that resembles a bonfire.
This is a piece of furniture originally designed in Guangzhou, which won the 2014 German Red Dot Supreme Award. It is a very good household creative daily necessities, and it is also very special to give your beloved mother a Mother's Day gift.