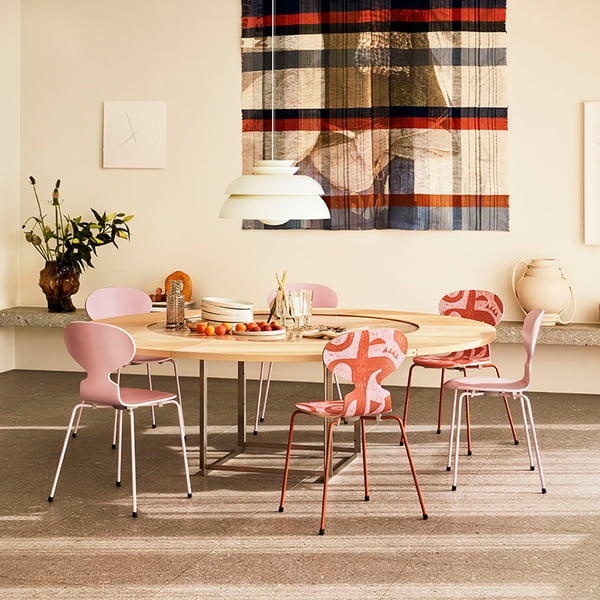 The Timeless Design Legacy of Arne Jacobsen in the UK
Introduction
Arne Jacobsen was a Danish architect and designer known for his innovative and influential approach to modern design. His work has left a lasting impact on design in the UK, inspiring generations of designers and architects. This article will explore Arne Jacobsen's career and his enduring legacy in the UK.
Early Career
Arne Jacobsen was born in Copenhagen in 1902 and studied architecture at the Royal Danish Academy of Fine Arts. After graduating in 1927, he worked for a number of different architects before starting his own practice in 1930. He quickly gained a reputation as an innovative and talented designer.
Key Projects
One of Jacobsen's most important early projects was the Bellevue Theater in Copenhagen. Completed in 1936, the theater is an example of Jacobsen's interest in functionalism and his use of modern materials. The building features a large glass facade and an iconic spiral staircase.
Another key project was the SAS Royal Hotel in Copenhagen, completed in 1960. The hotel is a landmark of modernist design and features many of Jacobsen's signature elements, including clean lines and a minimalist aesthetic. The hotel was seen as a major achievement for Jacobsen and helped establish his reputation as a leading designer.
Influence in the UK
Jacobsen's work began to have an impact in the UK during the 1950s and 1960s. His designs were seen as representative of a new and exciting approach to modern design, and many architects and designers were inspired by his work.
One of Jacobsen's most important contributions to the UK was his design of the St. Catherine's College in Oxford. Completed in 1962, the college is an example of Jacobsen's commitment to functionalism and features many of his signature design elements, such as clean lines and a minimalist aesthetic.
Jacobsen's Egg and Swan chairs, designed for the SAS Royal Hotel, also became emblematic of his approach to modern design. The chairs were seen as innovative and iconic, and their popularity helped establish Jacobsen as a leading designer in the UK.
Legacy
Arne Jacobsen's legacy can be seen in many aspects of contemporary design in the UK. His emphasis on functionalism and minimalist aesthetics has become influential in fields ranging from architecture to furniture design. Many of his designs, such as the Egg and Swan chairs, remain iconic and continue to be produced today.
Jacobsen's influence can also be seen in the work of contemporary designers who have been inspired by his approach to design. Many designers continue to reference Jacobsen's work as a touchstone for modern design, and his legacy will continue to shape the field for many years to come.