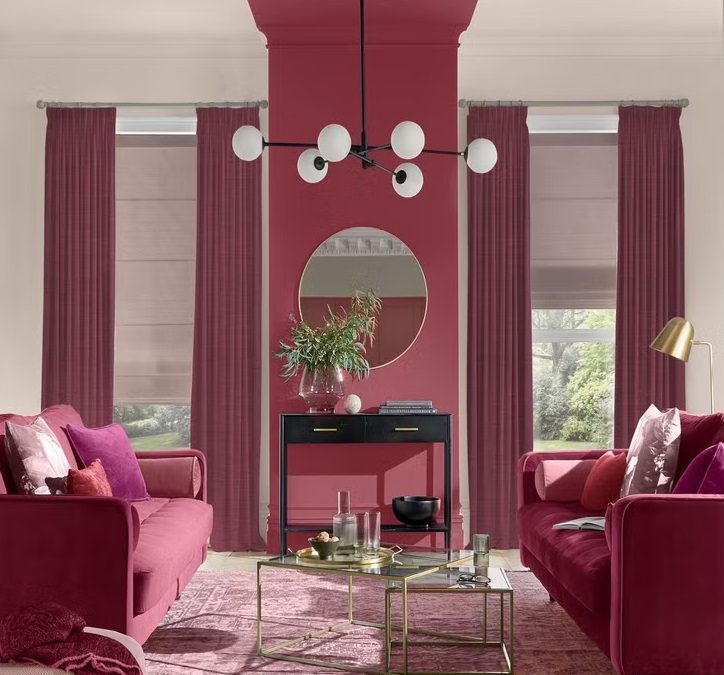 Pantone Interiors: Adding Vibrancy and Personality to Your Living Spaces
Introduction
Pantone, a worldwide renowned company, is commonly known for its color matching system, used in everything from fashion to interior design. However, Pantone has now expanded its services by launching Pantone Interiors, which allows you to incorporate its colors and design principles into your home decor. This article takes a closer look at Pantone Interiors, exploring how it can add vibrancy and personality to your living spaces.
What is Pantone Interiors?
Pantone Interiors is a range of products and services designed to help you bring Pantone's unique expertise in color communication and design into your home. The line includes furniture, accessories, and home decor products from reliable brands like Keilhauer, Crypton, and Smartstuff. Pantone Interiors also offers expert advice and guidance on color matching, style, and design for your living spaces.
Pantone Colors Selection
One of the biggest advantages of Pantone Interiors is access to a vast array of Pantone colors. The Pantone color palette features over 1,000 standardized hues, tones, and shades. With Pantone Interiors, you can find the right colors to match your home's style and ambience, whether you want a warm and cozy feel or a bright and cheerful living space. You can choose curated palettes or work with one of Pantone's experts to choose individual colors that best suit your personal style.
Pantone Design Principles
In addition to colors, Pantone Interiors offers design principles that can help you organize and harmonize your living spaces. Pantone's design principles include color psychology, balance, proportion, and scale. These principles can help you achieve a cohesive and inviting space. Pantone's color psychology, for example, can help you choose colors that promote calmness, comfort, and cheerfulness. Pantone's design principles can be incorporated into everything from the color of a room to the layout of furniture and decor items.
Benefits of Pantone Interiors
Pantone Interiors has several benefits that can help you transform your living spaces into comfortable and aesthetically pleasing areas. Below are a few reasons why you should consider Pantone Interiors for your home.
Cohesive Design
The Pantone Interiors design process helps to ensure that your living space feels cohesive and unified. You can work with Pantone's designers to create a theme that runs throughout every room, creating a sense of flow that ties everything together. The right color combinations and design elements can make a powerful impact on your living environment.
Innovative Color Options
Pantone Interiors offers an extensive range of innovative colors and shades, making it easy to select a color scheme that matches your unique style. From fresh and lively palettes to bold and bright hues, Pantone Interiors has something for everyone.
Expert Advice
Pantone Interiors also offers expert advice and guidance to help you make the right color and design choices for your home. The dedicated team at Pantone Interiors is knowledgeable in many areas of interior design and can offer suggestions and solutions to help you create your dream living space.